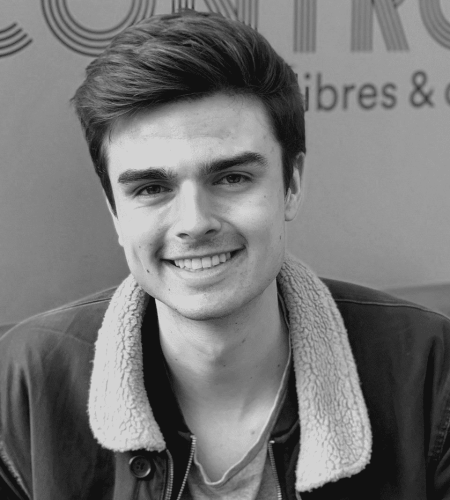 The new face of news is him, Hugo Travers. Every day, he offers his community (15-25 years old) a decryption of information. In less than 10 minutes on Youtube. And in the form of short illustrated texts on Instagram. During Spring 2020, the number of its subscribers doubled. Juggling alertly between networks, linking posts, videos and montages at a frantic daily pace, Hugo Travers, 23, from Sciences Po Paris, takes an innovative journalistic path. And the numbers make you dizzy. His Youtube channel exceeds one million subscribers, his Instagram page is approaching. Coming from Gen Z of "digital natives", the first generation immersed in the digital, horizontal and ecological era, Hugo Travers offers, playfully, a new version of the art of informing.
How do you get informed ?
By a combination of several media. International news interests me greatly! I am an avid reader of Courrier International, a so-called classic media. As for social networks, they are incredible sources of information, although decried since a lot of false information circulates there - and it is true that they are very polarizing platforms -. I have a lot of fun on Twitter, just curate and follow the right people!
You are a very influential personality, followed. How did you get there ?
We often see people through the lens of their success. We wonder what made them known, without necessarily imagining what they went through. For my part, when I was 15, I launched Radio Londres, a participatory medium where young people could publish their writings. This very formative experience confirmed my interest in journalism and allowed me to understand what was not working. A few years later, I launched my Youtube channel, this new project had reached maturity!
What was the trigger to launch your channel?
I found that the traditional website format (I had a blog at the time), was not suitable for those I wanted to inform: young people. Since my channel has been in existence (5 years), I have been constantly trying to improve my content. This is a project that can make you dizzy. At first we tend to look at what other people are doing and think it will be difficult to reach their height. When I started out, I didn't have a computer to edit my videos, I used a friend!
What can help get started ?
A part of naivety and innocence. For my part, it was important not that I say to myself "you had better study journalism before launching a news channel, each thing in its time". I didn't wait to graduate, I didn't wonder how my channel was going to be received. I did it because I felt it might be helpful or beneficial. This dynamic allows you to make mistakes, move forward and avoid falling into something traditional. If I hadn't had this naivety, I would have taken a marked path, respecting the stages. Reproducing an existing course would have been a hindrance for me.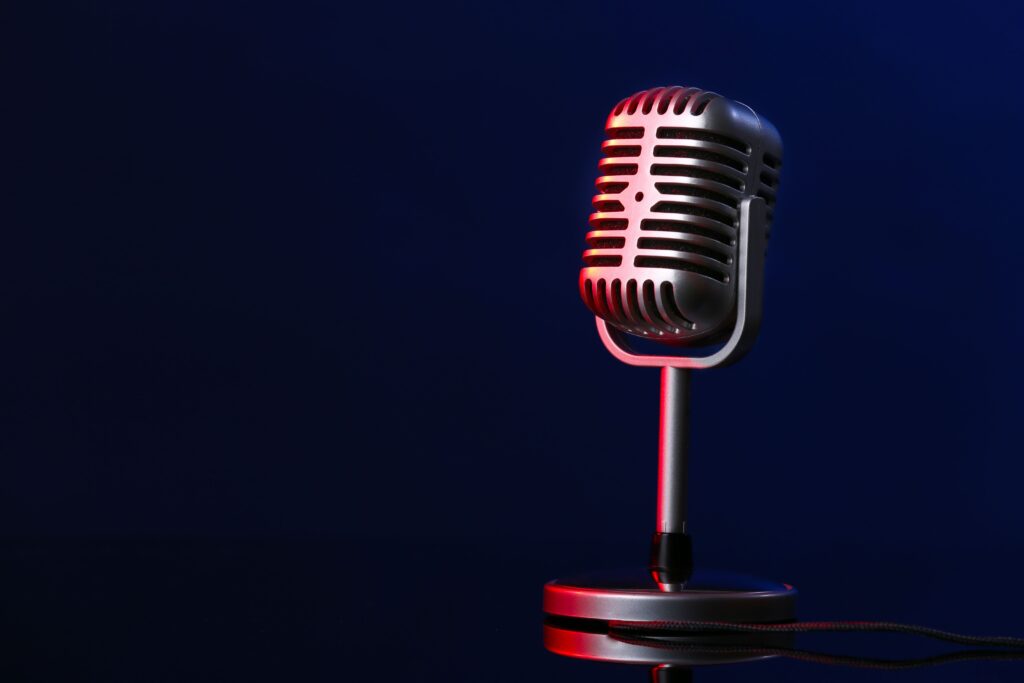 What is the essential quality of a journalist ?
Intellectual honesty. I have long made the mistake of saying that a journalist should be objective or neutral. Today I aim to offer factual content on a daily basis and I will stay on that. Neutrality is not necessarily an objective, there may be biases to be made, editorial choices. The journalist is not a robot, he necessarily has a vision. I am thinking of politicized journalists who, with a certain intellectual honesty, offer a constructive exchange. Jean Jaurès was also a journalist, he founded L'Humanité. The key is the absence of bad faith.

You have to be very careful with false information conveyed and never give in to frightening speeches.
What does 2020 represent for you (excluding Covid-19) ?
From a global perspective, this is obviously a year of questioning, a lot of things have crystallized. Professionally, it has been a very rich year, with a breakneck pace of one video a day.
The press often echoes the falling tree and not the growing forest. You have established 'the positive note', a little dot at the end of your videos. How do you make your community aware of ecological issues ?
I want to be able to inspire by sharing initiatives taken in favor of the environment. We can all make a difference, at our level. I also publish on Instagram the '5 good news of the week'. It's a dynamic, an editorial line, that I try to push. Positive builds audiences, it's our most popular format and that's great news!
What do you think of the place of ecology in politics ?
All the parties will now take up the subject, integrate these questions with their vision of society and structure their program also according to this parameter. Ecology is obviously doomed to take up more and more space. The climate marches show this very well.
What could the media world of tomorrow look like?
An interesting underlying trend is emerging and comes to us from the United States: it is the individualization of journalists, a bit like with Twitter, except that it becomes cashable. We notice journalists leaving their media and launching theirs. I am thinking of the newsletter format. By becoming experts on selected subjects (rather than joining media where the subjects are imposed on them) and by exercising the art of informing with editorial freedom, they are supported by readers who appreciate their analytical capacity, and agree to pay to read them. We pay to read a person and no longer a media. This profitable model is starting to work very well in the United States.
Who would you like to interview?
A personality from the tech world, which influences society in a massive and concrete way. I would say Elon Musk!